ES Maskiner er et handelsfirma som er ejet af Bjarne H. Jensen og som har solgt varer fra østen siden 2004.
Vi har rigtigt mange gode kontakter kvag af vores erfaring inden for handel og import. Derfor har vi mange muligheder for at kunne hjælpe dig med at bygge dit produkt, om det kræver værktøj, maskiner eller komplette produktions anlæg, så kan vi være behjælpelige med at forøge jeres virksomheds produktivitet.
Vi har rigtigt mange forskellige produkter på vores hjemmeside, men hvis i står og mangler noget helt specifikt så tøv ikke med at kontakte os for at høre om vi kan være behjælpelige med at få det købt hjem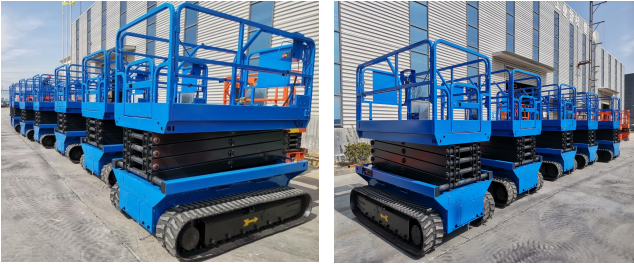 I er altid velkommen til at kontakt os med spørgsmål til produkter som i søger eller efter maksiner som i skal bruge vi kan også levere en komplet produktions anlæg til jeres produkter.
På vores hjemmeside kan i se nogle af de produkter som vi sælger. Alle produkter er bestillings vare med en leveringstid på ca. 60 dage fra order. Betaling er 50% ved order og 50% netto 8 dage efter levering.
ALLE PRISER ER EXCL. MOMS.
Vi hjælper også gerne med at få en leasing aftale på de ting som vi sælger.
ES Maskiner tilbyder også kommissionsalg så har du Lastbiler, Varebiler, Biler, Landbrugsmaskiner, Entreprenørmaskiner, Have og Park maskiner eller Trucks som du gerne vil have solgt men ikke har tid eller plads til at have dem til at stå. Så hjælper vi gerne dig med at få det solgt.
Vi tager 10% af din salgs pris på ting under 50.000 kr og 5% på ting over 50.000 kr
ENGLSK.
ALL Price on our website is in DKK if you need it in Euro please contact us
We have been trading with the eastern part of the world for well over 15 years, so we have the best contacts regardless of what kind of product you are looking for.
You are always welcome to contact us with questions about the products in seeking or following damage to equipment in need, we can also provide complete production plants for your products.
On our website you can see some of the products that we sell. All products are ordering goods with a lead time of about 60 days from the order. Payment  delivery.
ALL PRICES EXCL. VAT.
We can also help with getting a lease on the things that we sell.
ES machines also offer commission sale then you've Trucks, Vans, trucks, agricultural machinery, construction equipment, garden and landscape equipment or trucks as you want sold but do not have time or space to have them stand. So we want to help you get it sold.
We take 10% of your sale price at things under 50,000 kr and 5% on things above 50,000 kr